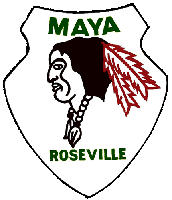 Email Dated 3/24/2017
Maya Archers,

This is a reminder of a Bowhunter education class being held at the range next week starting March 27th. The class is open to the public so the front gate will be open at 5:30pm to accommodate access Mon., Tue., Wed. and Friday to the clubhouse.

Friday March 31st, the Field Range will be closed from 5pm till dark to safely accommodate the field experience portion of the class. The road cable will be installed at the entrance to the field course and range closed signs will be posted.
Thanks for your cooperation.
Robert Moore
Community Events Coordinator
Copyright © 2017 Maya Archers of Roseville, California
All rights reserved.
Email distribution for Maya Archers members.
Our mailing address is:
Maya Archers of Roseville, California
P. O. Box 1072
Roseville, CA 95678